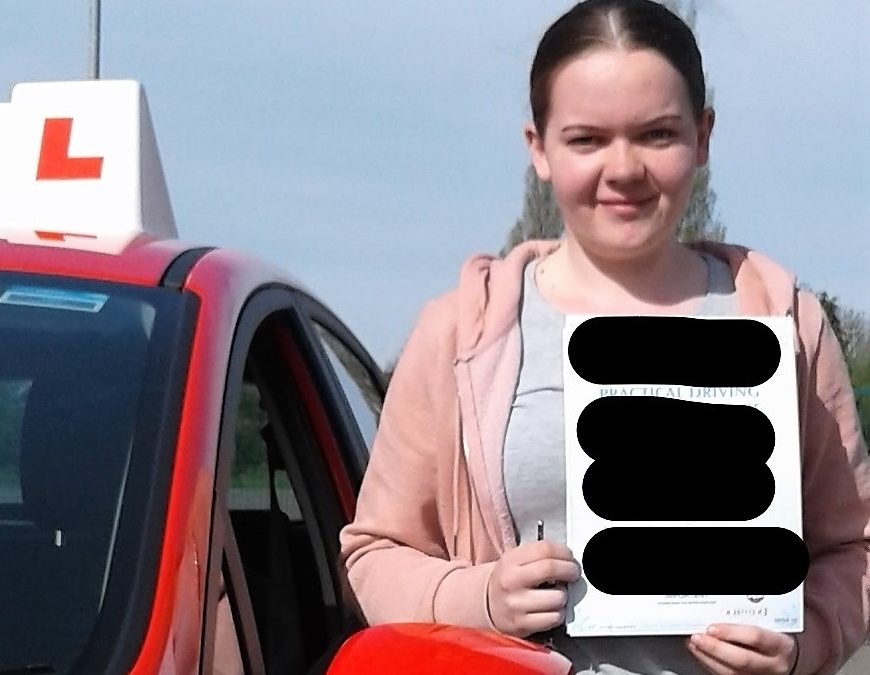 News just in Lauren has passed her driving test first time at Wolverhampton test centre, congratulations are in order, regards Paul....
read more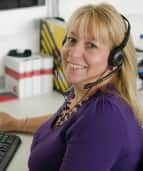 Our customer services staff will be delighted to answer your questions, listen to your requirements and check Intensive course availability in the Wolverhampton area. Customer services are open Monday – Friday from 8:30am – 5pm. For inquiries outside hours, please leave a message or email     admin@drivingintensivecourses.com
The Main reason why I selected driving intensive courses
"I needed a full driving licence, and as soon as possible. The Driving School and its positive customer reviews and high pass rate made me look twice,and think go for it"."My driving course was exciting and better than 1 hour a week which is what I had before with my previous driving instructor. Paul had great teaching methods and everything about my experience was positve and all this helped me to pass my driving test.I would definitely recommend the course to others. " Customer Reviews, Flora, Wolverhampton
The reason why I decided to pick driving intensive courses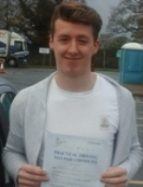 "I found it to be a great experience and I was very happy with all the aspects of learning to drive with Paul at driving intensive courses. After my previous experience with another local driving school reliability and professionalism were very important to me. That is what I got with Paul and the whole process took three weeks from starting to passing the driving test first time" Cheers Paul. Customer review, Jack from Wolverhampton
Intensive Courses That Deliver.
Over 860 Local Test Passes.
"I would like to say a big thank you to Paul for helping me pass first time. He was an excellent instructor who, as well as having a lot of patience with me, was great company to be around. He made me feel confident whilst driving, which helped me relax and feel comfortable when it came to taking my test. I would highly recommend him to anyone. Thanks again Aaron". Customer review, Aron, Wolverhampton
Intensive driving courses in Wolverhampton,
drivingintensivecourses
have been offering intensive driving courses in the Wolverhampton area since 2004 and have built a reputation of being the go to driving school for intensive driving courses around Wolverhampton. We currently have two fully qualified local driving instructors operating in the Wolverhampton area who have all been Disclosure and Barring Service, ( DBS) checked for your safety. We have a choice of both male and female driving instructors. Driving intensive courses have been able to build a very reputable reputation for driving courses in Wolverhampton by providing customer centered courses. Local intensive driving courses are usually preferred by most of our customers, that is what we deliver. Why spend months waiting each week for lessons, when the goal of a full driving licence can be achieved in a couple of weeks. We do rely quite a bit on recommendations to keep our team of Wolverhampton driving instructors busy and are grateful to our Wolverhampton customers for the customer reviews they provide. As they say talk is cheap and we now live in the customer review society where it is so easy to gain an independent view of intensive driving courses, that is why we put the reviews on the Wolverhampton, driving intensive courses web page. I would like to wish you success in your mission to obtain your full driving licence whether you choose
drivingintensivecourses
as your training provider or one of our local competitors in Wolverhampton Best Wishes, Paul.
Postcode teaching Areas for drivingintensivecourses.com,  WV1 WOLVERHAMPTON, Horseley Fields, East Park, WV1 WILLENHALL, WV2 All Saints, Blakenhall, Parkfields, WV3 Finchfield, Compton, Castlecroft, WV4 Penn, Warstones, Merry Hill, Goldthorn Park, Parkfields, WV5 Wombourne and Wall Heath, WV6 Whitmore Reans, Perton, Pattingham, Tettenhall, WV7 Albrighton, WV8 Codsall, Pendeford, Rakegate and Bilbrook, WV9 Pendeford, Coven, WV10 Low Hill, Bushbury, Heath Town, Fordhouses, Fallings Park, Featherstone, Wednesfield, Brinsford, WV11 Wednesfield, WV12 WILLENHALL, Short Heath, Lodge Farm, WV13 Shepwell Green, Willenhall Town, WV14 BILSTON, Bradley, Bilston Town, Coseley,
Wolverhampton, Intensive Driving Courses Wolverhampton, Intensive Driving Lessons Wolverhampton, Wolverhampton Intensive Driving Courses, Wolverhampton Intensive Driving Lessons,One Week Driving Courses Wolverhampton, One Week Crash Course in Wolverhampton, Fast Pass Driving Courses Wolverhampton, One Week Intensive Driving Courses Wolverhampton, One Week Intensive Driving Lessons Wolverhampton, Intensive Driving Lessons in Wolverhampton, Extended driving test wolverhampton.