A local driving School that had a good reputation and customer feedback was important for me when deciding how to learn one lesson a week or an intensive driving course
read more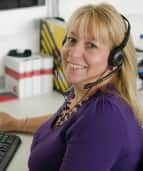 Our customer services staff will be delighted to answer your questions, listen to your requirements and check Intensive course availability in the Walsall area. Customer services are open Monday – Friday from 8:30am – 5pm. For inquiries outside hours, please leave a message or email     admin@drivingintensivecourses.com
The Main reason why I selected driving intensive courses
"I was looking for a quality intensive driving School with a Instructor that could teach me for hours each day one to one. I found learning to drive to be far easier than I had anticipated it was be due to the quality of teaching from my Instructor Paul. I have passed my test in no time at all really, and 1st time". Customer Reviews, Walsall, Blain.
Intensive Courses That Deliver.
Over 860 Local Test Passes.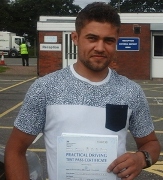 "What was important to me when finding a Driving School that did intensive courses is that they were a company I could trust. They would need to be reliable and also regularly available which is when I heard about driving intensive courses from a friend who had just passed their driving test. At the start of the course I was not sure what to expect and was nervous to begin with. My Driving Instructor soon settled me down and was very reassuring. My Instructor and certainly helped me to feel at ease. He explained everything very thoroughly and logically. After a while I did calm down and chill out whilst driving". Customer Reviews, Walsall, Alex
The reason why I decided to pick driving intensive courses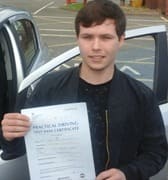 My Instructor Paul's teaching methods were very good, he had a very relaxed attitude to things which helped me relax whenever I was feeling anxious about driving in certain situations.. He helped me to remain calm Paul made me feel at ease and if ever I was worried he took the time to constantly reassure me. This helped me to stay calm. I don't have any criticism about my experience as a learner driver, cheers Paul. Customer reviews Jack Sherwood, Walsall
Intensive driving courses in Walsall, drivingintensivecourses have been offering intensive driving courses in the Walsall area since 2002 and have built a reputation of being the go to driving school for intensive driving courses around Walsall. We currently have two fully qualified local driving instructors operating in the Walsall area who have all been Disclosure and Barring Service, ( DBS) checked for your safety. We have a choice of both male and female driving instructors. Driving intensive courses have been able to build a very reputable reputation for driving courses in Walsall by providing customer centered courses. Local intensive driving courses are usually preferred by most of our customers, that is what we deliver. Why spend months waiting each week for lessons, when the goal of a full driving licence can be achieved in a couple of weeks. We do rely quite a bit on recommendations to keep our team of Walsall driving instructors busy and are grateful to our Walsall customers for the customer reviews they provide. As they say talk is cheap and we now live in the customer review society where it is so easy to gain an independent view of intensive driving courses, that is why we put the reviews on the Walsall, driving intensive courses web page. I would like to wish you success in your mission to obtain your full driving licence whether you choose drivingintensivecourses as your training provider or one of our local competitors in the Walsall area, Best Wishes, Paul.
Postcode teaching Areas for drivingintensivecourses.com WS1 WALSALL, caldmore, WS2 Pleck, Bentley, West Midlands, Leamore, Pleck, WS3 Bloxwich, Coal Pool, Pelsall, WS4 Rushall, WS5 Bescot, Tamebridge, Yew Tree, WS6 Cheslyn Hay, Great Wyrley, WS7 BURNTWOOD, WS8 Brownhills, WS9 Aldridge, Brownhills, WS10 WEDNESBURY, Darlaston, WS11 CANNOCK, WS12 Heath Hayes, Hednesford, Huntington, Wimblebury, WS13 LICHFIELD, WS14 LICHFIELD, WS15 RUGELEY, Armitage, Brereton.
Driving intensive courses, Intensive Driving Courses Walsall, One Week Driving Courses Walsall, One Week Crash Course in Walsall, Fast Pass Driving Courses Walsall, One Week Intensive Driving Courses Walsall, One Week Intensive Driving Lessons Walsall, Intensive Driving Lessons Walsall, Intensive Driving Courses Walsall, Driving Crash Course Walsall, Intensive Driving Lessons Walsall, Walsall Intensive Driving Courses, Walsall Intensive Driving Lessons, Quick pass walsall,Extended driving test walsall.